Gadgets
Why is Hong Kong a Popular Choice for buying iPhones Wholesale?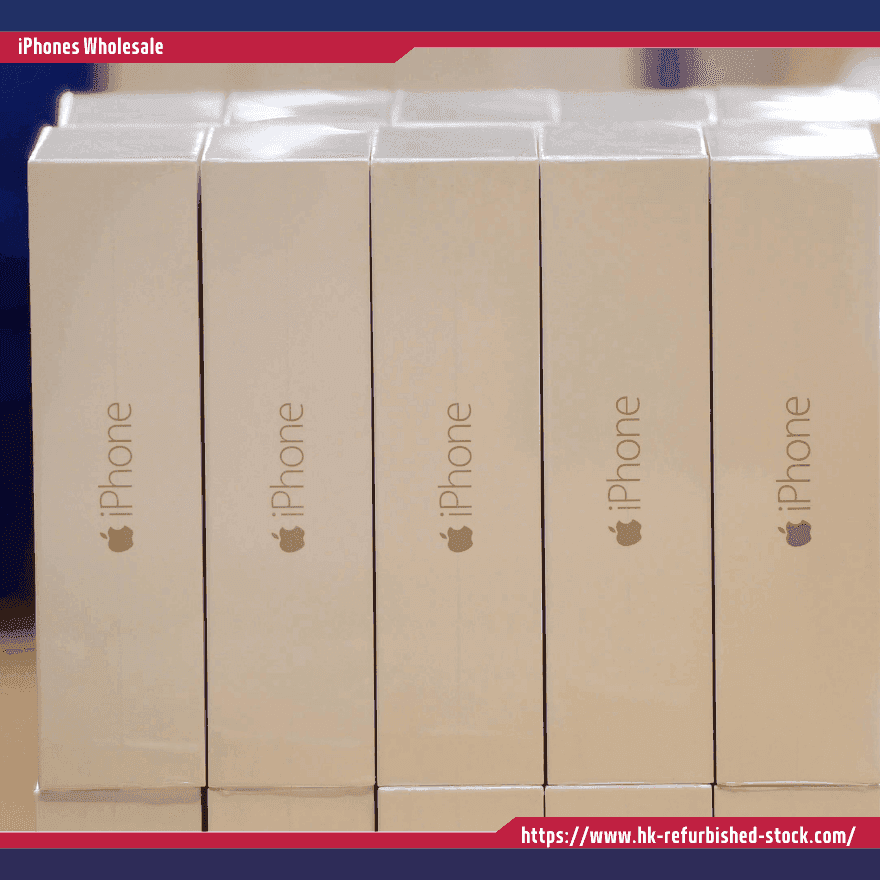 Do you sell refurbished or used iPhones? Find out why Hong Kong is a popular choice for retailers to buy iPhones in bulk and what benefits you get when you buy iPhones wholesale from Hong Kong.
Refurbished iPhones Market in Hong Kong
Used or refurbished iPhones have a vast customer base across the world. The demand curve is still checking newer levels in the upward direction, and retailers are enjoying the trend as they experience an increase in their sales.
But high sales figures do not always mean that a business is running profitably. It is the profit percentage that defines the actual earnings.
So the ultimate goals of a retailer selling used or refurbished iPhones should be:
Number one: High-Profit Percentage

Number two: More sales
The best option to achieve both goals is to buy iPhones wholesale from Hong Kong. Let's find out about it in detail.
Why Buy iPhones Wholesale from Hong Kong
Hong Kong is in a critical position in the global trade of used or refurbished iPhones. Millions of iPhones from around the world reach Hong Kong and are brought to the vast, technically advanced repair facilities.
The devices are then checked for problems and reconditioned by experts to make them available for sale again. All the iPhones are then supplied to large iPhones wholesalers and dealers from where retailers can source their stock per their requirements.
Since the repair costs are low, and the whole process happens on a large scale, the dealers can keep the prices in the lower range, and retailers can buy iPhones wholesale from Hong Kong at the best price. Hence it solves the challenge of securing high-profit margins, which is the first goal mentioned above.
The repairing facilities in Hong Kong are operated by skilled workers, where iPhones are deeply tested on more than 200 parameters for their functionality. It means that the retailers get only high-quality iPhones whenever they buy iPhones wholesale from Hong Kong dealers.
Now because suitable quality devices deliver fantastic customer experiences, it leads to the development of better relationships of retailers with the customers, which is a sure way to increase sales, and hence a solution to achieve the second goal.
Benefits of Buying iPhones Wholesale from Hong Kong
There is a long list of benefits retailers can get when they buy iPhones wholesale from Hong Kong. Some of them are as follows:
High-Quality Devices: The iPhones you buy wholesale from the city are tested on several parameters before delivering to the retailers.

Warranty: Many trusted iPhones wholesalers in Hong Kong provide exceptional warranties on iPhones.

Easy Replacement: In case you receive a device that is not working, a trusted iPhones wholesaler from Hong Kong provides easy and instant replacement service.

Low Prices: One of the most significant benefits of buying iPhones wholesale from Hong Kong is that retailers enjoy high-profit percentages.
The Business of Selling Used iPhones
The business of selling used iPhones is not expecting any fall in the future as of now. Even if you are a newcomer in the industry or planning to start a used iPhones reselling business, buy iPhones wholesale from Hong Kong and experience profitable growth.